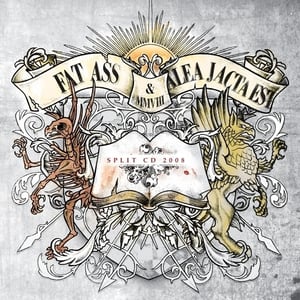 €

5.00 - On Sale
Two of the best newcomers of the French Hardcore scene team up for 12 new tracks of sheer heavy hardcore brutality !
ALEA JACTA EST is influenced by Black My Heart, Strife & First Blood, while FAT ASS is more in the vein of Recon, Emmure, The Acacia Strain, etc...
Split cd available now !!!
CHEAP BUY IT NOW !!!